Super eco RGB led music controller rf led sound controller led audio controller 12A ce rohs warraNTY
MOQ :10 piece
Lead Time :3 Days
Product details
Supply Ability
Supply Ability:100000 piecesWarranty(Year):2 Year
Packaging & Delivery
Length:43 cmWidth:36 cm
Height:31 cmLogistics Weight:0.200 kg/piece
Packaging:60 piece
Product Specifications
Brand name:Hoion
Usage:Indoor
Input Voltage:12V/24V/Other
Product Description
HX-RFL18A-AUDIO
RF 18 keyscontroller-Music
18-key RF controller adopts the advanced microcontrol unit, it is used for controlling a variety of lamp whose source oflight is LED. For instance, point source of light, flexible light strip, wallwasher lamp, glass curtain wall light and so on; it has many advantages such aslow price, easy connection and simplicity to use. As the Ⅱgenerationproduct, it achieve the perfect music control effect and user experience, basicon the audio analysis technology and more user-friendly remote control design. Meanwhile,you could adjust brightness, static color choices and various dynamic changesin lighting effects through wireless remote control. And according to theactual need of customers, it can carry out jumpy changing, gradual changing, stroboflashand other effects of change.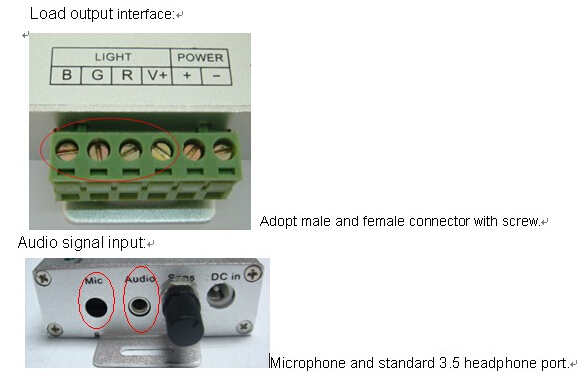 Direction for use
Connect the load wire at first,following bythe power wire; Pleaseensure short circuit can not occur between connecting wire before you turn onthe power;
Adoptwireless RF remote control method, 18 keys in total, function of each button asbelow::
● Each press, the green light on thecontroller box flash one time, indicating that has entered the next state.
● The functionlist of remote control as follows:
Typical Applications
Productinformation for placing order
| | |
| --- | --- |
| Product name | item number |
| RF 18KEYS led music controller | HX-RFL18A-AUDIO |
You May Like